Welcome to Our Financing Department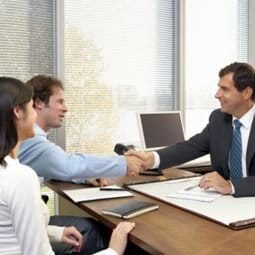 The Right Auto Financing Options at Hammonasset Ford Inc. for the Right F-150, Edge, Ranger, Bronco or Escape
Exploring the features of your dream Ford model is the fun part, but finding an auto lease or car loan can quickly become a hassle. For this reason, Hammonasset Ford Inc. makes the financing process as easy as possible. We offer expert financing help so that drivers near Madison can comfortably afford the F-150, Edge, Ranger, Bronco or Escape that suits them best. Our finance team works with drivers from Madison, F-150, Edge, Ranger, Bronco and Escape to find you affordable leases and loans that take into account your unique needs.
Don't know whether to lease or get a car loan? We'll help you out here at Hammonasset Ford Inc.
Choosing between a lease and a car loan is a critical decision, but with the help of our finance team, we can make that decision simple for you here at Hammonasset Ford Inc.. For example, if you're looking to switch up your ride every few years, you might want to lease one of the new Ford models available at our dealership near Branford, Westbrook and Old Saybrook. On the other hand, if you're the type that loves to drive your cars for the long haul, a car loan is undoubtedly the financing option for you.Whatever your choice, we'll make the process easy and streamlined for your convenience.
Apply for Financing & Work with Our Team at Hammonasset Ford Inc.
We can help you by entering your information into this easy and secure form and letting our team take a look. We can help you learn what financing terms you qualify for, and whether to lease or buy. Our team is standing by in Madison to help you bring home the right F-150, Edge, Ranger, Bronco or Escape today. Contact us to learn more.